Contact Lens Exam
A contact lens examination is as much an "art" as it is a "science", The contact-lens industry is booming with innovation and is moving faster anyone could have imagined.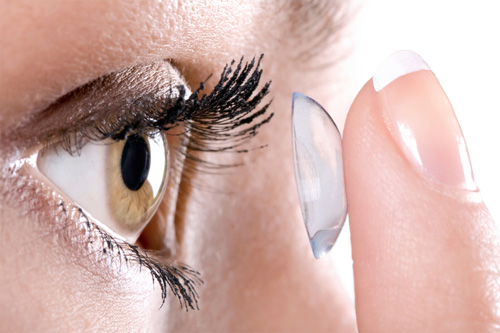 Many times patients come into our offices wearing technologically outdated contact lenses. When a patient chooses to try the newly developed products, they often remark how much more comfortable and clearer their vision becomes.
With an eye exam including a selection of the best contact lens for your eyes, even a person with Dry Eye Syndrome, or Astigmatism can comfortably be fit. Additionally, newer bifocal contacts have emerged that are giving patients back their lost ability to shift their focus between near and distant objects( Presbyopia). Myopia and Hyperopia can be treated with Contacts and with the latest advancements even extremely high scripts are now comfortably treated.
The most recently developed premium contact lenses are made of silicone, which allows more oxygen to penetrate the lens and the cornea. This advancement has caused lenses to not only last longer, but to also sustain the health of your eyes. Many patients who could not tolerate the comfort of contact lenses are once again trying them with new-found success. These silicone ore "super" contact lenses can also be found in daily disposable lenses.
The technology has moved so fast that now many younger patients, after a pediatric eye exam, have found that they too can begin to wear contact lenses. With proper education and partnering with the child's parent, we have found that often time children between 12 and 15 years of age are more compliant with the use of contact lenses than young adults ( 18-24 years old).
We have a large number of contact lenses to choose from including the following: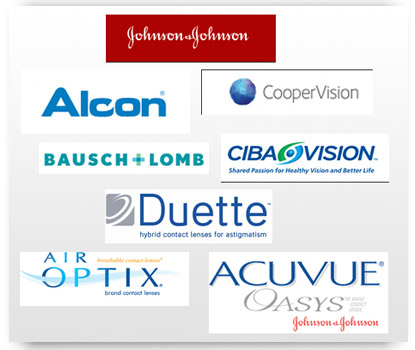 Contact us with questions or concerns, or book your own appointment in the panel adjacent to this page to receive a custom contact lens fitting.